Are you planning to invest in Park View City Islamabad, if yes, then we can guarantee this article will be useful for you? Because in this post we are going to introduce you to the top 10 compelling reasons that you should surely consider before making any final decision. We have done deep research on this topic and finally reached the conclusion where we can guide you on the best thing about Park View City Islamabad. So without any further delay, tighten your seatbelt and go for a walk in Park View City Islamabad.
10 Reasons Why Should You Invest In Park View City Islamabad
As we have researched this topic, we are going to share the top 10 Reasons Why Should You Invest In Park View City Islamabad. Go through each point we have mentioned and we are sure you will have a clear idea should you invest or not. You can find them below.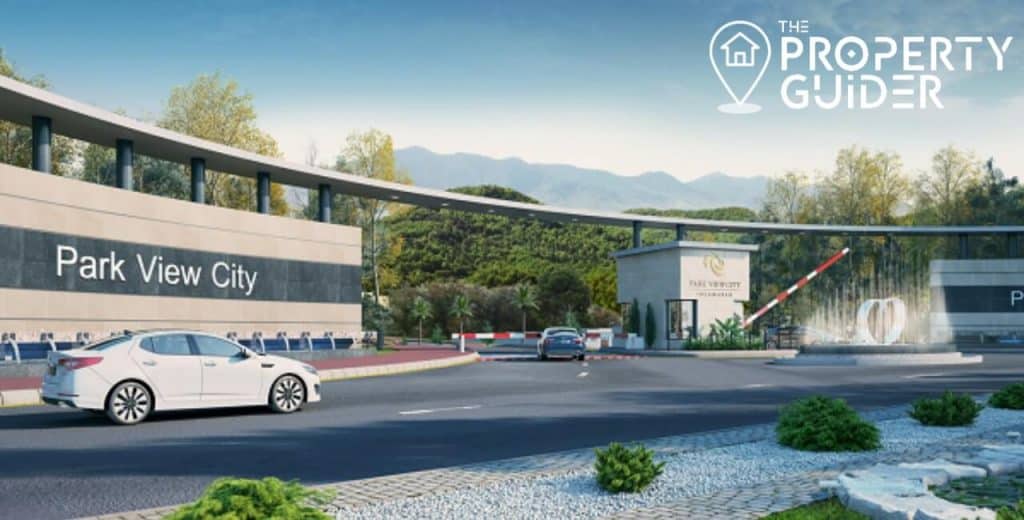 1. Ideal Location
Location is one of the key factors before starting investing, right? As we know Park View City Islamabad is located at Malot Road that is around 15 minutes from Kashmir Highway. Along with that, the blue area also isn't far away, it is around 20 to 30 minutes away and that is the reason, it becomes even more ideal for either residential purposes and commercial use.
As the society is just near to the city center and offers you good accessibility, Park View City also gets the benefits of stunning mountains of Bani Gala, and hills. For those who are looking for a perfect place for building the dream home then you should not ignore the landscape close to the city center.
If we talk about transportation facility then the society is offering the best options for transportation as it has already setup main routes on Malot Road along with the entry form H-10/11 so it becomes very easy for you to get into the mainstream within minutes even if a property is located at a little bit far location from city center but still getting connected through main road no doubt better than most of the upcoming developments. Don't forget to mention that the upcoming Metro Bus route also crosses Malot road which will connect the society with the main city center.
2. Trustworthy Developers
Not only Park View City but anywhere you plan to invest in, then it becomes more important to check the record of the investors, and those who are involved in the development and ownership are trustworthy. Because the more money invested the more chances are the increase of risk. These days, Park View City Islamabad is the property of Park View Properties that has marked its presence in Pakistan.
Recently, many people are shifting from Islamabad to Rawalpindi or from Rawalpindi to Islamabad for better investment options due to hefty prices in the real estate sector of the capital city and Park View City.
But it is the best place where you can enjoy both types of facilities so no need to move instead just go with this upcoming project by investing in any type of property either it is a residential apartment or commercial office in a large size which means there will be more space and opportunities at your service, plus if you wait till completion then its value may even increase up-to-25% more than original price after completing construction.
3. Industry Leading Construction Company
The Park View City Islamabad project is being handled by a well-known construction company who are known for their quality and reliability in the local market, and that is why people tend to trust such companies when investing a huge amount of money into any project. Moreover, they have also marked their name in providing commercial as well as residential properties along with other different projects throughout Pakistan. So it becomes an even more reliable option if you are planning to invest your hard-earned cash on an upcoming future for best investments. So if you are thinking for the long term with your hard-earned money, then definitely you should consider this point.
4. The Choice Of Luxurious Homes
Everyone wants a peaceful life, especially when you are planning to invest in a good project, right? If you are looking for a perfect place where you can either live peacefully or with your family, park view city Islamabad is one of the best places as it offers you luxury homes that are built to fulfill all needs of modern living. Along with that, the society also comes up with different sizes and options for both commercial offices and residential apartments. So this luxurious home and other important stuff that you can get in Islamabad, you can look after.
5. Attractive Rates
How much money are you planning to invest, this is the key point for anyone when it comes to investment, right? Well, If we talk about Park View City Islamabad rates then they will be according to the full package offer from the society along with different building sizes which means if you have decided to invest in small size residence then you need to pay less amount but on another hand, investment in the large apartment also won't be expensive for you if compare against other projects under construction at Malot Road. This will become even more helpful when your future market value will increases.
6. Best Commercial Option
If you are looking for a commercial property then Park View City Islamabad is offering the best option by building modern offices and that too in a large size so they could be used as corporate headquarters or small offices for individual investors. So it becomes more profitable if you decide to buy an office of your target group, which means the society also has taken care of business owners.
Park View City Islamabad is one of the best upcoming opportunities for investors to buy their dream property in a commercial area as well as living place because it is located at Malot Road near a multi-purpose sports ground where you can find a variety of sports facilities like football, cricket, hockey, and many other games. However, there is also another nearby project under construction that is offering similar facilities which make Park View City more attractive.
7. Simple Payment Plans
Another reason why many people are pushing towards this upcoming project is due to its easy payment options along with installments according to their budget and needs which also includes long-term installment plans without any charges of interest rates as well as giving you free transferable ownership after paying minimum installments.
As the price is quite high but by taking advantage of special discounts offered by management they allow buyers/investors to get 20% off on advance payment of each plot in the whole society.
If you are looking to buy a plot then now you can contact us for paying advance payment with a 20% discount and the remaining 80% will be paid after completion of the project which means you will get your dream property at an affordable price rather than others nearby so hurry up and grab this offer fast if it meets your requirements otherwise other people may take advantage of it before you.
8. Best Return On Your Investment
Moreover, if you are planning to invest in Park View City Islamabad then this will also help you to get the maximum return on your investment as because it is under construction property so that means after completion of a project its rates and values keep increasing day by day just like other projects nearby Malot Road which have already increased their value and getting more expensive every year. So first-hand buyers will get their money as well as they can also sell them with a profit margin even at a low rate compared to those who wait till the project gets completed.
9. Better Society Facilities
On top of everything, Society is not good then it may hurt your life long, that is we have kept this point on the list. Along with commercial properties and residential apartments, Park View City is coming up with various social facilities like playground, parks, badminton court, kids play area, and many other things which will ultimately make this project more attractive to live in because all of their residents need such facilities that are not available at any other nearby projects under construction. So this could also be a great point to invest in Park View City Islamabad.
10. Easy Access To Main Highways
One more thing is that Park View City Islamabad will be easily accessible through all major highways because Malot road falls on 3 sides with Pakpattan road, GT road, and Sheikh Ziauddin road which are connecting the rest of the city. The society is just located a few minutes drive from Islamabad-Wazirabad highway which also connects this project with all other areas of twin cities even if you go around then there are many other highways connecting the rest of the areas like Kashmir Highway, Murree Road, GT Road, and many others so overall it is a good option for investors to invest in Park View City because, in my opinion, this project will be worth more when compared to other upcoming projects nearby.
Parkview City is located at a perfect location on Malot Road near New Islamabad International Airport, which means it has a direct connection both from the airport and defense. Its security system will also get better over time as the main entry gate of Rainbow Gardens was recently attacked but within a few hours, they discover its actual location in Rawalpindi so I am quite sure that after completion of this project you can enjoy your life much more securely than any other projects nearby.
Wrap Up
Park View City Islamabad is one of the great places in all terms like value money, reliable people, amazing location, the professional hub that attracts more people to invest. In this detailed post, we have shared multiple reasons why you should invest in Park View City Islamabad. We hope this article was helpful for you in every way.