Lahore smart city Location
Lahore smart city Location has an ideal location to live. Its surroundings play a remarkable role in making your life more than perfect. Besides enjoying a modern luxurious lifestyle, the residents have some of the magnificent advantages of its location.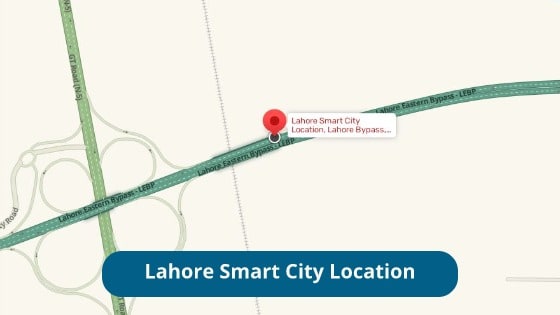 1. Economic benefits of Location
Lahore smart city Location is an attractive economic zone because of its commercial zones as well as the surrounding. Suppose you are a business person and are operating your business in Lahore. In that case, the community is a meaningful place for you to live. If you work in central Lahore city and want to reside in an advanced site, Lahore smart city is an excellent option. The residential area is well connected with all the significant places of Lahore where you can get in a few minutes. Hence, by living in a smart city, you can easily travel to Lahore daily. 
2. Well connected with Lahore
Connectivity with Lahore is just as you need. Being a bit outside the central city's hustle, Lahore smart city is still well-connected and easily accessible through the fast route. The smart city is situated on Lahore Ring Road. So, not only for your businesses but for every need, you can go to Lahore within minutes. You may like to study, work, play, visit, purchase in Lahore while enjoying a high-standard lifestyle at home. For this, Lahore smart city is an ideal community for you.
3. Accessible from Pakistan's major cities
The modern housing society is linked with Lahore and is also reachable with other major cities of Pakistan. Lahore smart city is located on the M-11 motorway and is connected with Lahore-Sialkot Motorway and GT Road. Moreover. One side of the society is on Lahore Bypass near Kala Shah Kaku. The community has link roads with these major routes that connect residency with all other Pakistan's other big cities.
4. Located in a developed urban region
The region is itself a developed and planned area in the Lahore region. DHA Lahore is a neighbor of the residency. The community has access to Allama Iqbal international airport Lahore and UET Lahore on a few minutes' drive.