Overview
Popular and attending grabbing real estate project in Islamabad named B-17 developed by the MPCHS (Multi-Professional Cooperative Housing Society). It is located at the foot of Margalla Hills which enhances the views and enables investors to get the beautiful sceneries and amazing environments. 
It offers multiple blocks in the society that we will discuss below in this guide, apart from that it connects all the leading parts of the city easily. It could be a life-changing investment for you because of the facilities and amenities it offers at such affordable prices. The pricing has already increased and given an earlier move advantage to the buyer who invested in its earlier days.
MPCHS Phase 2 Location
Location is a vital aspect of real estate property because an ideal and prime location can easily increase its value of it. This housing society is located between the Islamabad-Lahore Motorway and GT Road Interchanges. 
Investors look for connectivity like which areas are easily accessible from society. One side meets Margalla Road which connects to New Islamabad International Airport. Along with the connectivity buyers also consider the amenities like the distance between schools, hospitals, universities, supermarkets, and all, luckily this housing society enables users with all that makes it even more popular among all and provides buyers an amazing investment opportunity.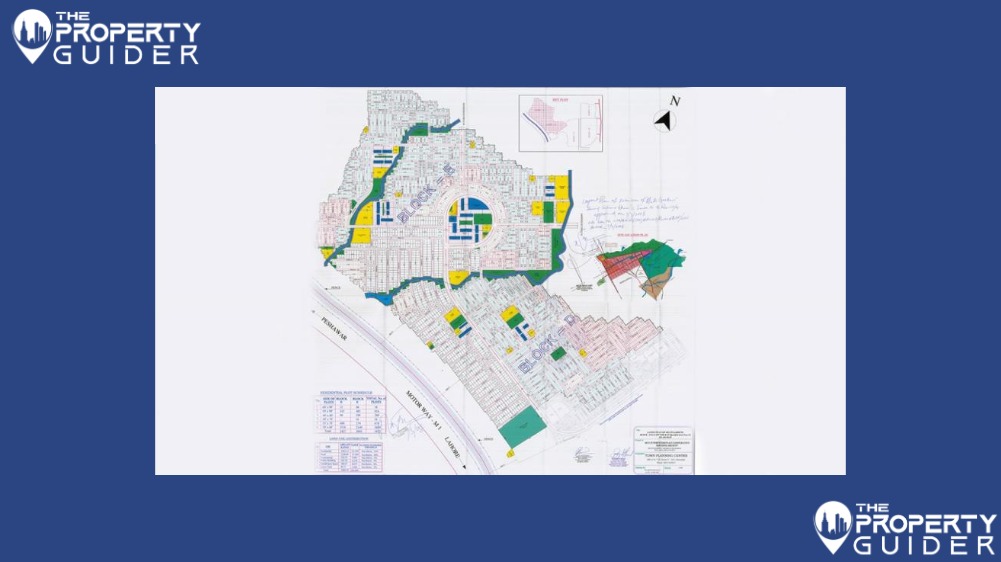 MPCHS Phase 2 Master Plan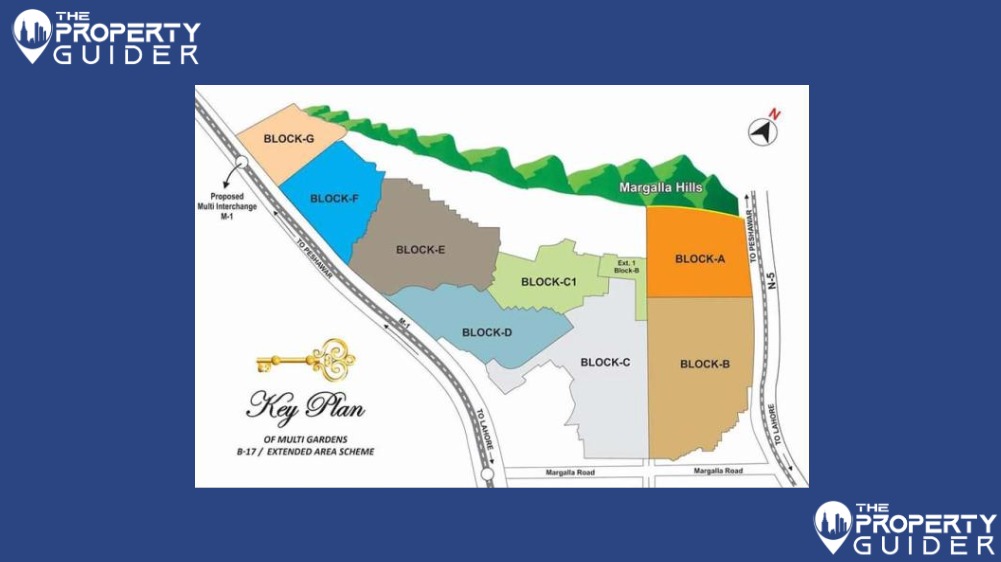 B-17 Multi Gardens NOC Status
NOC stands for No Objection Certificate and a NOC-approved housing society builds trust between the buyer and society. Furthermore, NOC-approved projects also enhance profitability and reliability. 
Both Rawalpindi and Islamabad have authority over Multi Garden. B-17 is approved by the Federal Directorate of Education. RDA has complete control over the region next to Motorway M-1, whereas CDA has authority on part of A-17 and B-17. 
MPCHS Phase 2 Facilities & Amenities
The buyer's priority before diving into any real estate project is facilities and amenities, right? It was found in research that modern facilities and real estate projects attract more buyers. Keeping all these things in mind this project ensured to provide world-class amenities and a proper, well-designed, and secure environment with modern architecture. There are countless facilities and amenities in this project, find some of the few amenities in Multi Garden B-17 Islamabad offers to its buyers.
Electricity and Sui Gas are underground
A proper water supply (24×7)
Medical centers.
Beautiful lakes
For kids jogging tracks, playgrounds, and parks.
High-quality hotels and business hubs
Mosques, sports clubs, and community centers.
Supermarkets and restaurants.
Well-developed universities and colleges.
Gas station.
Recreation centers.
Water Filtration plans that provide you with pure water 24×7
Gyms
Proper drainage system
Wide roads
Covered by the CCTV Surveillance
Highly professional guards.
Well, boundaries.
Details About The Multi Garden
As we said above this housing society is massive and provides you with a wide range of plots. B-17 Multi Garden Society covers more than 16000 square feet and it has multiple sections including A-18, B-17, and B-18. 
Apart from the section, it also has several blocks which are A, B, C, D, E, F, and G and the best part of it is every block has different types of plot sizes like 1 Kanal, 2 Kanal, 10 Marla, 8 Marla, and 5 Marla that can be used in both commercial and residential plots.
Pricing Of B-18
Payment Plan of MPCHS Phase 2
Here we have moved to the crucial section where many of you are wondering about the pricing of the plots in Multi Gardens B-17 because reasonable and affordable prices attract buyers towards the property. 
As we have already discussed that a wide range of plot sizes are offered in block A, B, C, D, and E on resale, but you also keep in mind that F block enable buyers for 4 years of installment plan and in recent time the prices also hiked up to 20% due to ongoing profit rate. You can find the pricing of the different plot sizes in Multi Gardens B-17 in the below image.

Why Invest in B-17 Multi-Gardens?
Real estate investment is a great idea and it's been a field that is always on the boom, increasing the value of the amount over time. On the other side Multi Gardens, B-17 is a Cooperative housing society that is NOC approved so keeping these things in mind it is a great way to put your money to work. There are dozens of factors that grab the attention of buyers towards it, here are a few of them. Let's find out. 
Safe and secure investment.
Prime location
Quality Development
Affordable price
Different types of plot sizes.
Futuristic infrastructure.
Well-reputed name
Frequently Asked Questions:
#1: How much is the total area of this society?
This is a large society that covers more than 16000 Kanal in the A-17, B-17, and B-18 sectors of Islamabad and could be the ideal society for investment. 
#2: What is the location of Multi Gardens B-17?
This society lies between the Peshawar – Islamabad Motorway (M-1), and GT Road, the exact location of Zone II of Islamabad Capital Territory on the A-17, B-17, and B-18 sectors. It can be easily accessed from the different parts of the city.
#3: Is the Multi Gardens B-17 NOC situation?
Yes absolutely, Multi Gardens B-17 is completely NOC approved which means you can risk-free book your plot here and take advantage of this beautiful project.
#4: What are the residential plot sizes available?
This is a large housing society that offers a variety of plot sizes including 1 and 2 Kanal and 5, 6, and 10 Marla for commercial and residential in multiple blocks.
Wrapping Up:
We provided a comprehensive overview of Multi Gardens B-17, and we discussed various aspects of this real estate project. B-17 is an absolutely affordable real estate project that can be a good investment and return a high return in the future. It has multiple blocks with world-class facilities and amenities. 
Apart from that, it is located in a prime location that connects popular parts of the city easily. This society has been in existence since 2004 and is pretty popular around the country. We believe this guide will help you to make a wise decision about your investment in real estate. If you have any other further questions or doubts use the comment section below.