The Capital smart city Islamabad has not publish its map yet for general public but it has displayed the layout plan in its office which is very helpful to understand the project
Proposed Map of capital smart city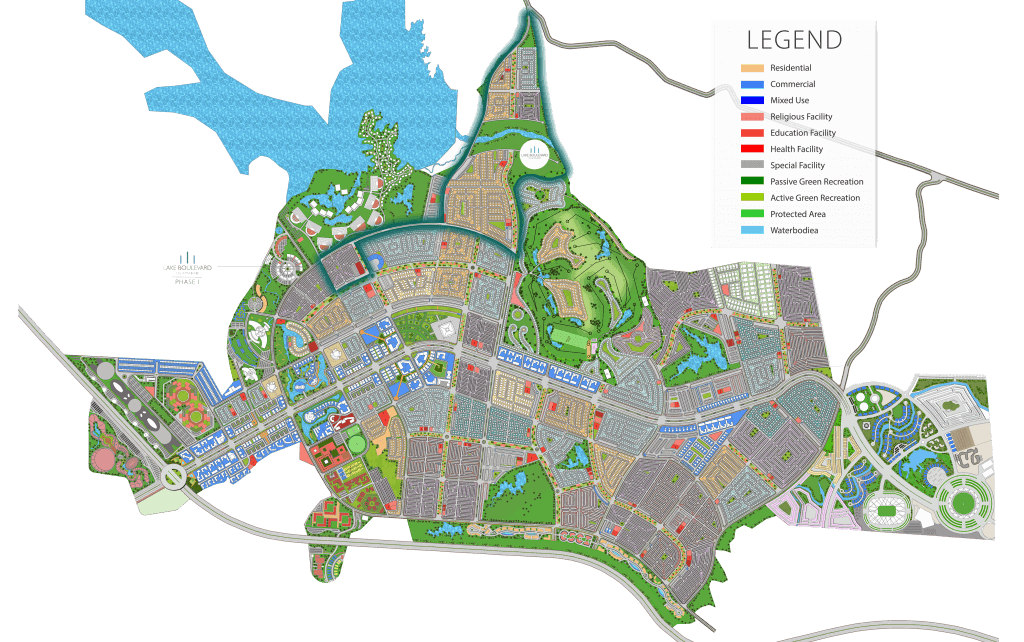 If one enter in the society from the interchange on main motorway then the Panda district will come on left side which is basically a mall dedicated for Chinese manufacturing Companies mostly.
If you follow Main Boulevard then after china village an overseas block will come on left and right side named as overseas district 1 and overseas district 2.
After overseas block an executive block will come which company has recently launched and this block is mostly around golf course.
After executive block the general block will come followed by sports city which comprises of Football and cricket ground
Apart from that map also highlights education and health city and aviation village
as well.